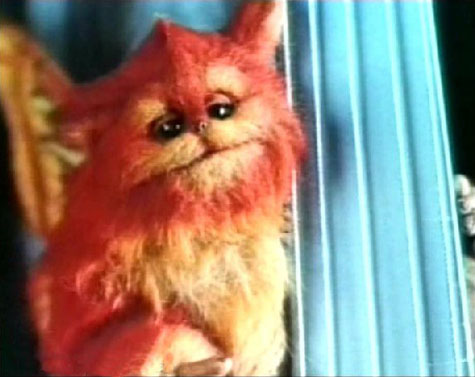 If you went to Disneyland during the late 80's early 90's. Or if you are European. You might remember Micheal Jackson's
Captain

EO
in 3-d.
I'd like to thank Francis Ford Coppola and that other guy for this particular singing..dancing extravaganza. One of the best things to ever happen to Disneyland. R.I.P.
It is truly unfortunate that creatures like these do not exist. With the exception of Hooter..... he was always causing problems or some shit. Unfortunately I couldn't find any good pictures of
Odee
,
Idee
and and Hooter. They must be reclusive these days.
I guess I would rather have a Whip Warrior then a Hooter anyway.
Also fun fact.... Betty
Petcha
Madden..The costume designer for this glorious work of art is also responsible for such films as Girls Just want to Have Fun and Baby Geniuses.
*Sarah